Booking Ultra Pro allows you to activate the Group Bookings feature individually for each service you offer. In few words the client will be able to book a service for one or multiple persons. This is very useful for language classes, yoga classes, tours trips etc
Activating Group Bookings for a Service
Click on Services, then edit one of your Services, a pop up will be showed up.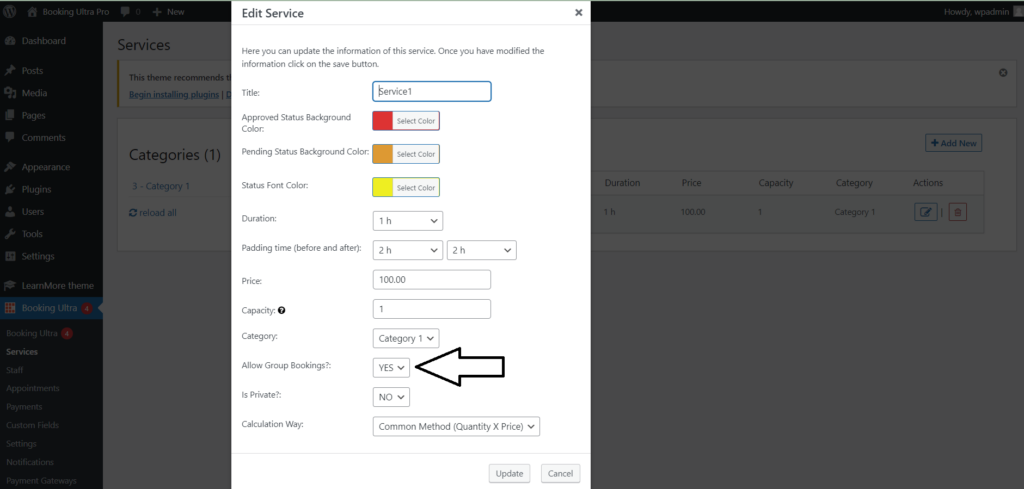 Makes sure that Allow Group Bookings option has been set to YES.
Also, you can set a calculation way. In this case we will use the common method, which means (quantity X price). For example: 1 person $100, 2 persons $200, 3 persons $300.
Next, you will have to set the quantity allowed for the group on the Staff Section. Just click on Staff, then click on one of your staff members and open the Services Tab.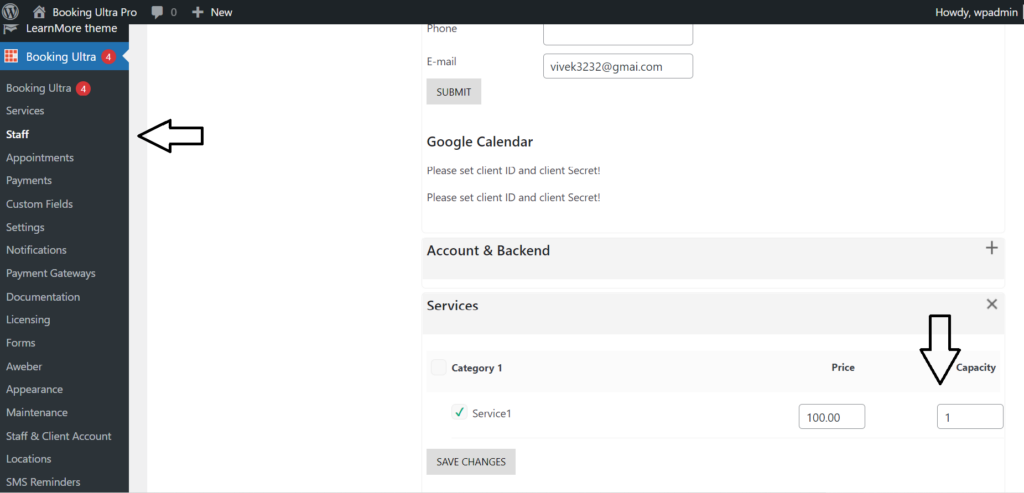 IMPORTANT: Here is where you would need to set the pricing for one person and the max persons allowed for this group and service.