Follow these steps to get an API key:
1) Go to the Google API Console.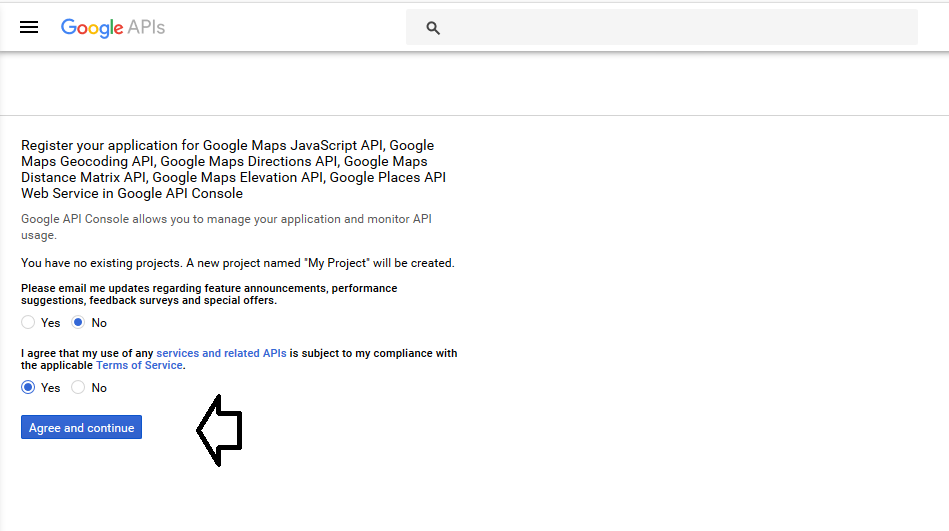 PLEASE NOTE: You will see the above screen only if you don't have a project created already. Otherwise you will see the following screen where you will be able to either create a new project or use an existent project to get your API key.
From the Project drop-down menu, select the Google Maps Premium project.*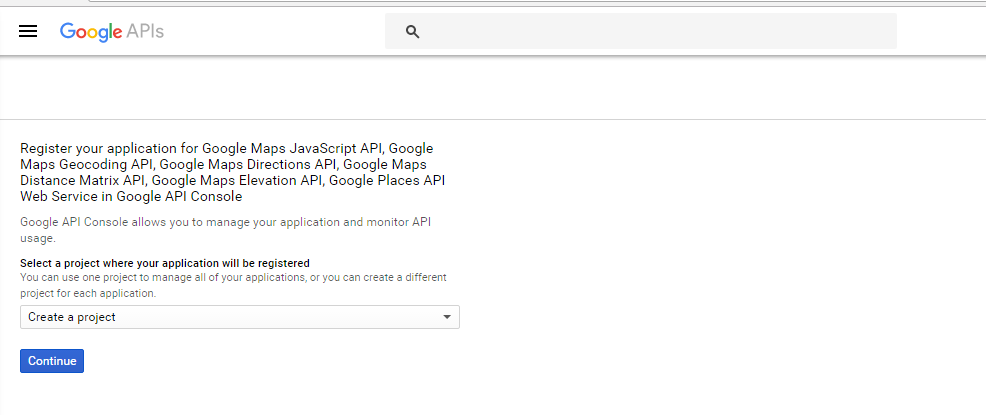 Click Continue.
3) On the Credentials page, get an API key (and set the API key restrictions).
Note: If you have an existing unrestricted API key, or a key with browser restrictions, you may use that key.
Please don't forget to add restrictions to your API key. Please check the bellow screenshot.