Adding new services with Booking Ultra Pro is very simple and can be done quickly. Sometimes when there are many services available, ordering the services under categories improves coherence.
Let's add a new category and a service within that category.
Creating a New Category
Click on the Services tab, then click on the "+" icon to add a new category. A popup will be displayed, just fill in with a category's name and click on the save button.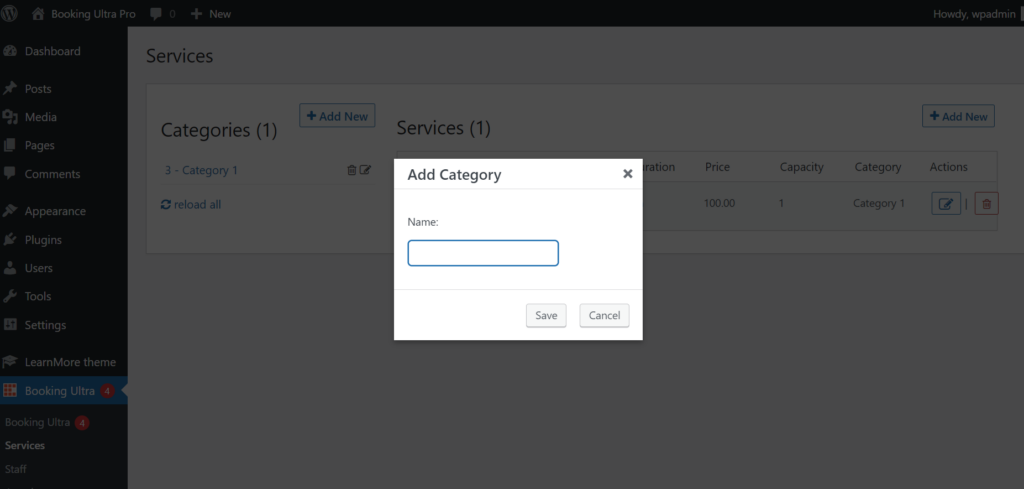 Creating a New Service
A new service should within a category, so.. once you've created the category click on the "+" icon to create a new service. A form will be displayed, please fill in the form and save it.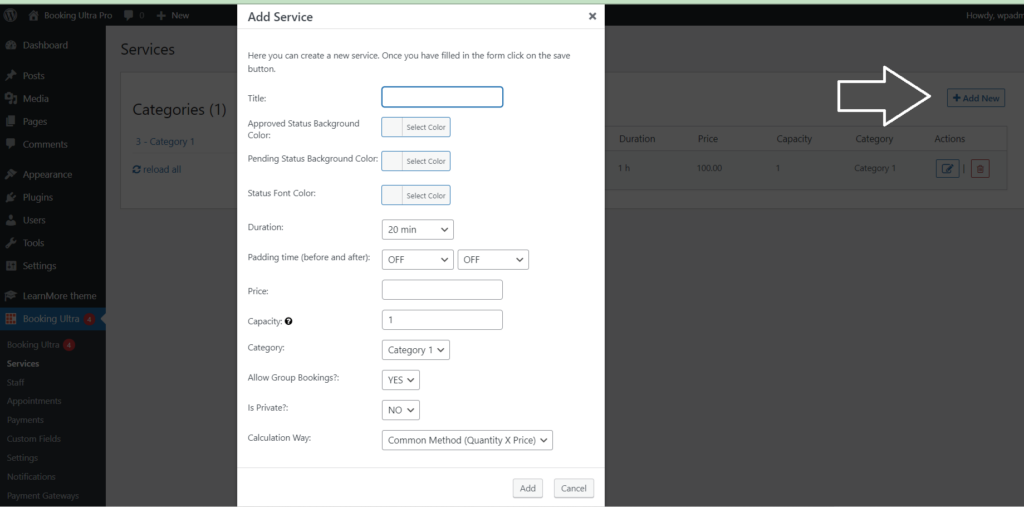 Deleting Categories
Deleting a category can be done by clicking on the trash icon. Click on it then confirm the warning.

Deleting Services
Click on the trash icon in the services table and confirm the warnings.