By default the following columns are displayed in the Shopping Cart: Service, Date, Time, Staff, Qty, Price, Action.
If you need to set your custom label for those columns, that's possible by using the appearance section.
Just edit your template and click on the Cart step.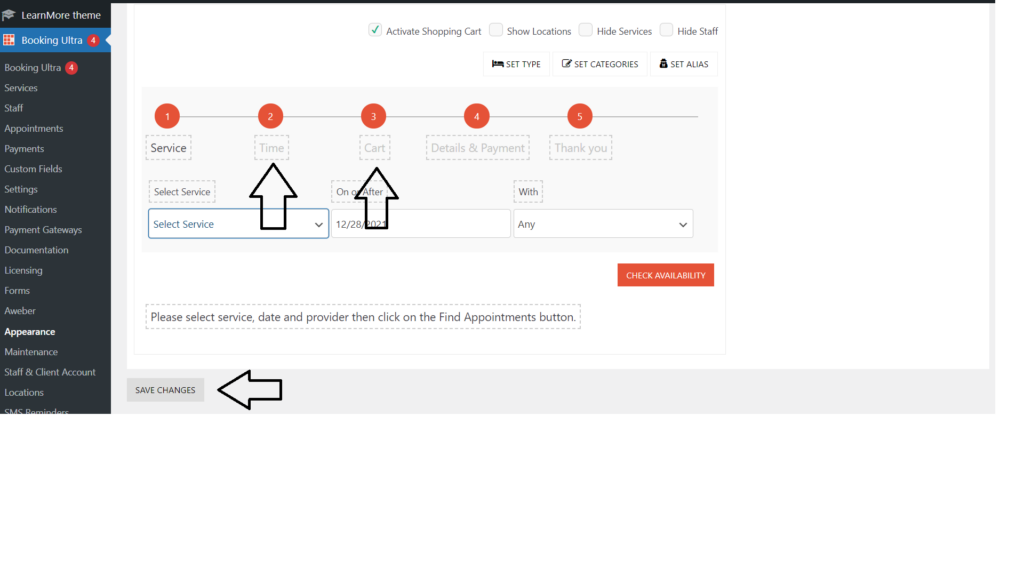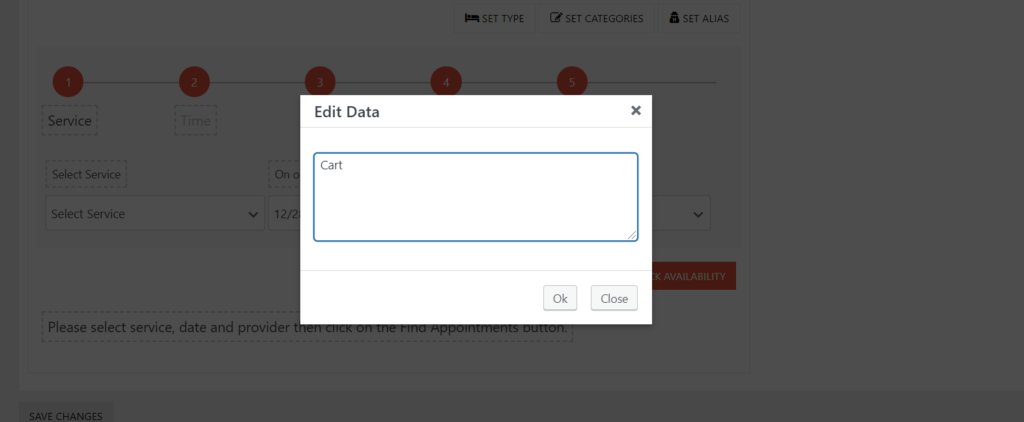 Don't forget to click on the "Save Changes" button once you've set your custom text.