The location feature is available only for Professional and Ultimate versions and allows you to manage multiple locations and multiple calendars. Also, you can assign particular staff members to those locations.
The first step to start using this feature is creating your locations.
Creating new Location
Click on the location link, you will be taken to the locations module. Just input a location's name and click on the save button. You will see the new location in the locations list.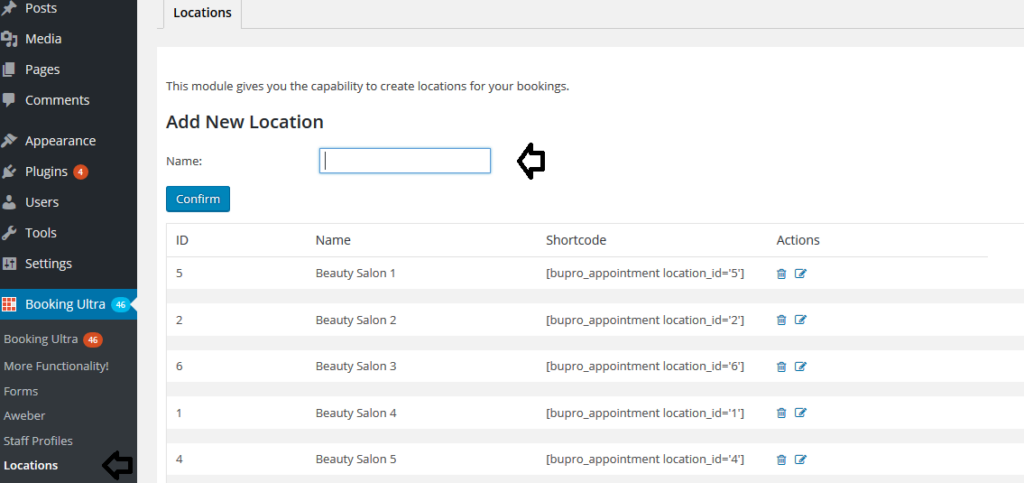 Assigning Staff Members to Locations
Now that the locations have been created we need to assign Staff members to those locations. Click on the Booking Ultra Pro Staff tab, then click on one of your staff members, wait until the members is loaded, then open the Locations tab. Select the locations the staff member will be available at and click on the Save Changes button.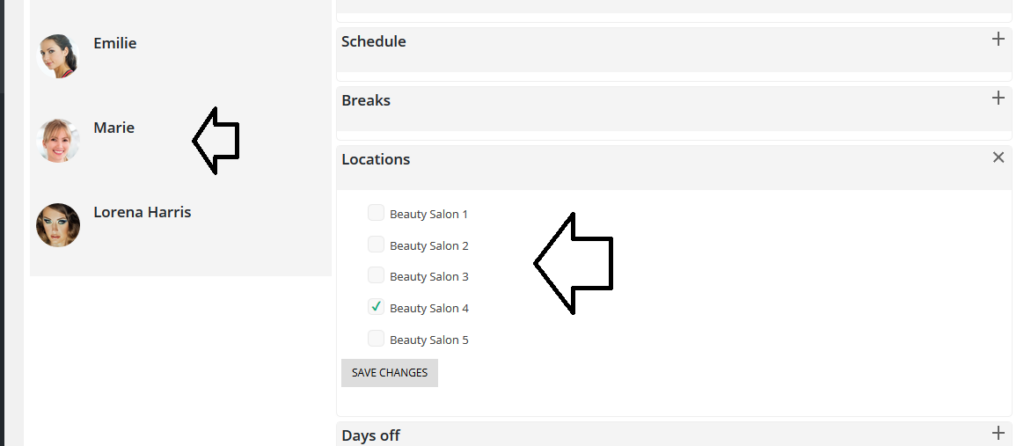 Displaying the Booking Form.
The last step is creating a page for example: Beauty Salon 4 and include the booking form in this page, all the appointments made on that page will be associated to Beauty Salon 4.
When creating the location a shortcode is displayed in the locations list. Just copy/paste it in a new page. Make sure that the shortcode is not wrapped with "pre" tags, that will affect the layout.

The Booking form won't display all the providers but only those who are available in Beauty Salon 4.