As your business grows, you look forward to expanding your team and add new employees to your schedule to share the workload. However, sometimes your employees leave your business for some reason or the other. In these scenarios, Booking Ultra Pro helps you get these additional tasks done in some simple steps.
Adding a New Staff Member
Click on the Booking Ultra Link in your WordPress admin. Then click on the Staff tab.
Click on the "+"Add new button to display the form that allows you to create a new staff member.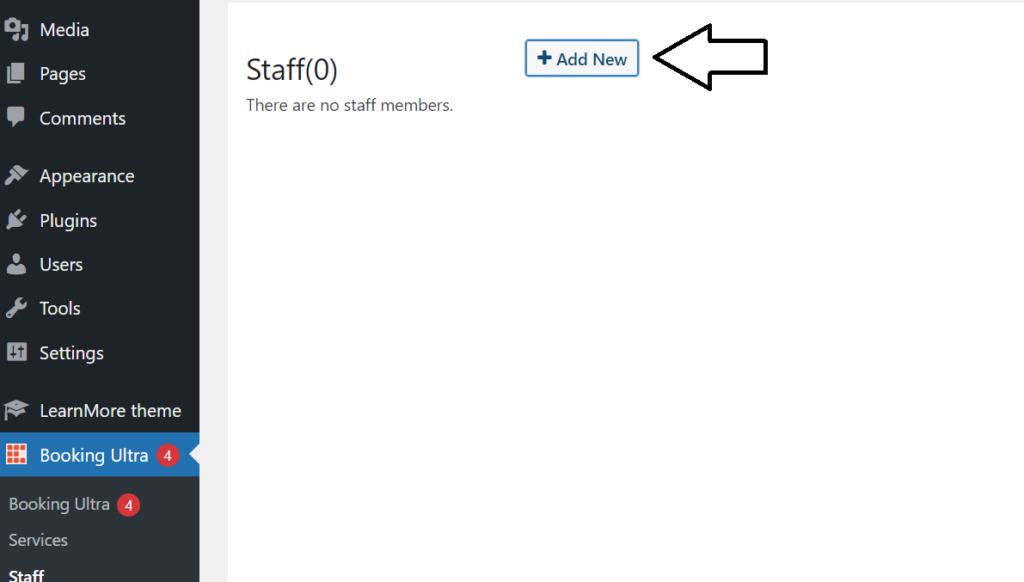 At this stage you will be asked for basic information to create the staff. Please fill in with Full Name, Email and Username and also services and schedules.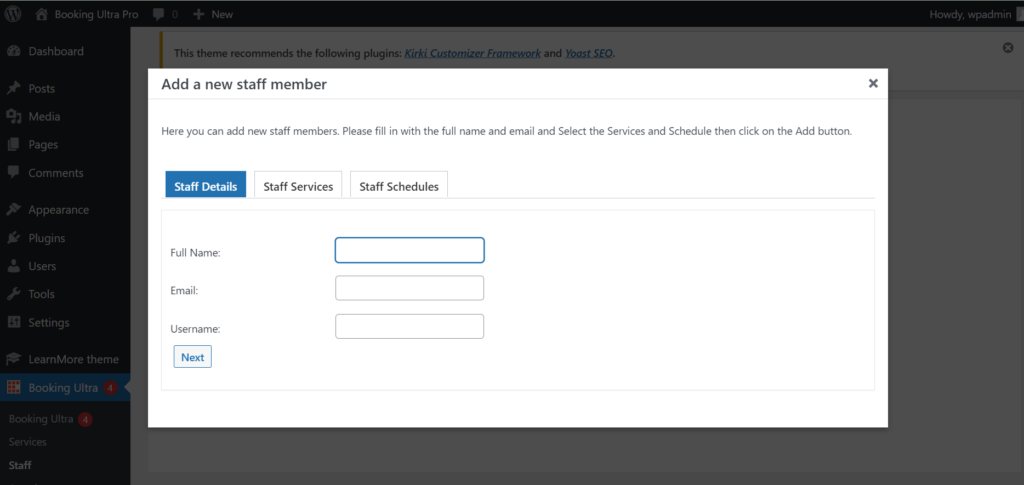 You have to set the services and schedule at the time of adding user to the panel.
You can also update it afterwards from the panel shown below.
Setting Services: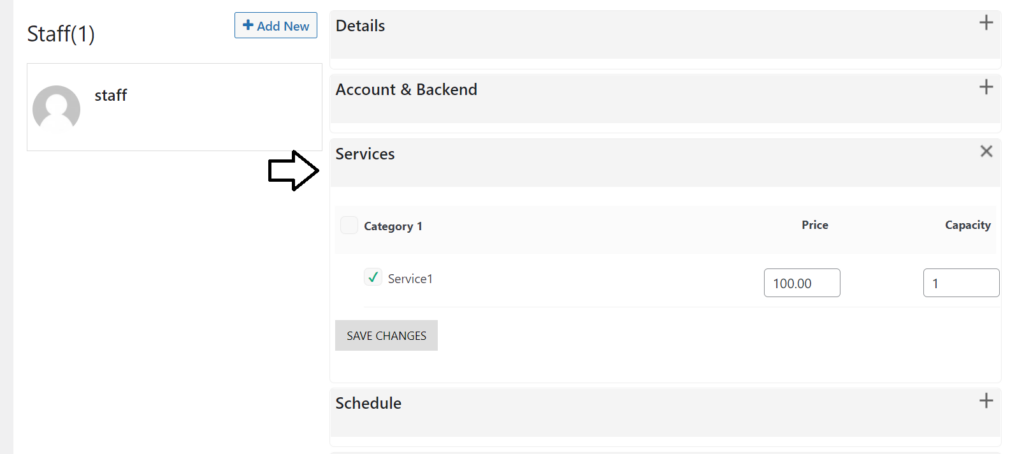 Setting Schedule: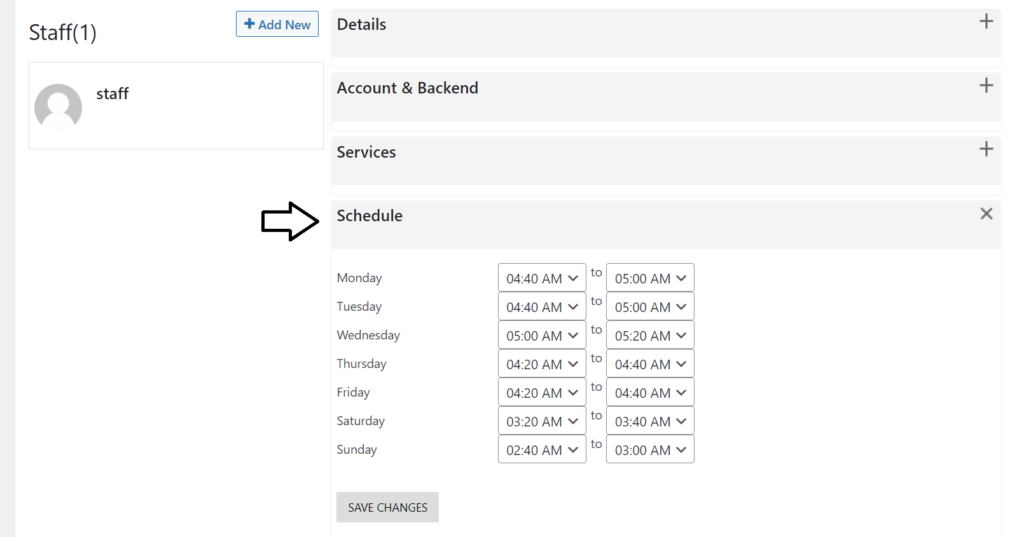 Deleting a Staff Member
Deleting a staff member is very easy, highlight the staff member that needs to be deleted and click the recycle icon.
Just confirm the warning message and the staff member will be deleted from Booking Ultra Pro.